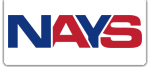 Concussion Training – National Alliance for Youth Sports
Concussion Training . Welcome to the free NAYS Concussion Training program. This program is designed to provide you with valuable information on concussions and add to what coaches, parents and administrators should know regarding concussion safety.
This free online course is available to all coaches and parents. To register, pass the course and obtain a certificate of completion you will need to follow these steps:
Click the "Sign Up" button and complete the brief registration form to create a free account.
From your account you will want to select the "Go to clinic" link to begin.
On the overview page you will need to select the "I want a certificate for this training" button to satisfy the Ohio law and obtain a certificate of completion.
Answer all of the exam questions for each section. When complete, an "Access Your Certificate" link will appear under the More Resources tab for easy printability of your certificate.
Existing NYSCA coaches and PAYS parents can also add concussion training for free to their existing account.http://www.nays.org